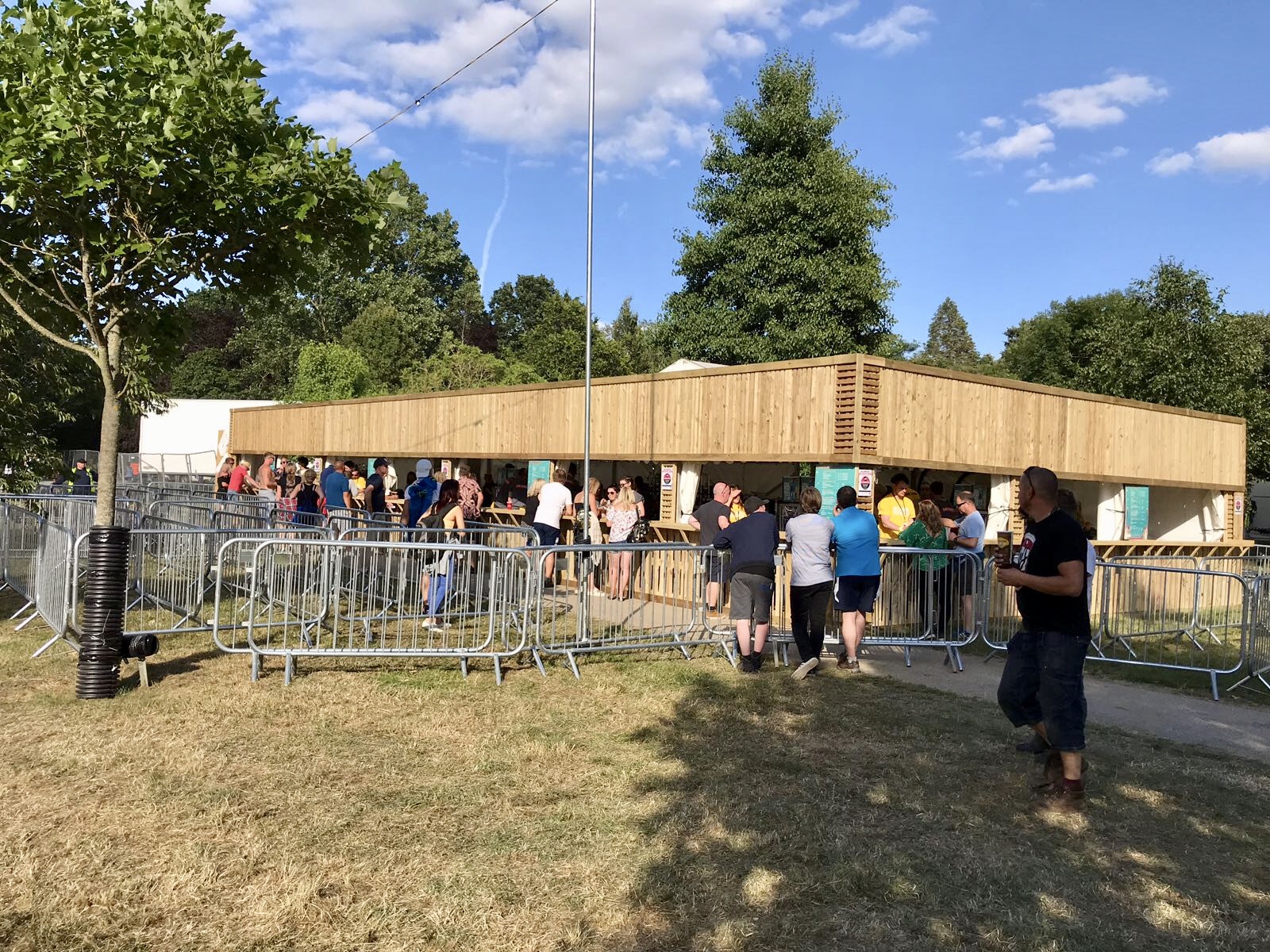 This marquee donned a disguise for the Isle of Wight Festival 2018!
What a fantastic weekend for a festival. We're delighted to have been involved in the 50th anniversary IOW Festival 2018 working with Central Fusion, a leading provider of bar hire and catering for the main festivals in the UK.
A unique bar façade
Our task was – unusually – not to create a beautiful marquee but to cover one in pallets, creating the look of a more permanent structure to house the bar.
ABC's dedicated team sourced, re-styled and supplied the pallets in preparation for the weekend festival, running from 22nd to 24th June. The wooden pallets were fitted neatly around the perimeter of the bar tent to create an impressive bar façade, the marquee on the inside with walls that open up for bar service.
The rustic yet smart façade has drawn quite a crowd over the weekend, but we won't take all the credit for that!
Central Fusion, based in Wigan, have created unique themed bars at all the well-known UK festivals including Download, Latitude, Reading and Leads.
About the festival
The Isle of Wight Festival is "for real music lovers of all ages" and has certainly lived up to its name this year with an eclectic line-up of favourites for bigger kids including Kasabian, Manic Street Preachers, Van Morrison, Sheryl Crow and Soul II Soul.
Find out more about the festival here: https://isleofwightfestival.com/