We're delighted to be providing ice rink hire for the amazing 'Swan Lake On Ice', in the magnificent setting of the Royal Albert Hall.
Here, our team of marquee technicians work alongside venue officials to ensure perfect ice.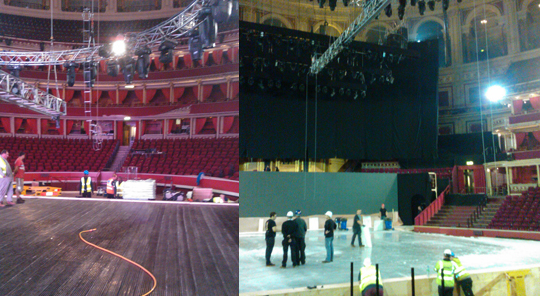 This international ice dance sensation is running in South Kensington's Grade I Listed hall from Friday 18th to Sunday 20th May, featuring "daring high-speed leaps, throws and lifts with the most graceful and sublime ice dancing, performed on a specially-created frozen stage".
Find out more and book tickets here.